International diamond jeweler De Beers has decided to revive one of China's intangible cultural heritages by launching a program dedicated to Miao embroidery in Guizhoulandlocked province in southwestern China, the cradle of this artistic tradition and of the Miao ethnic minority, masters of this weaving with its unique and complex points.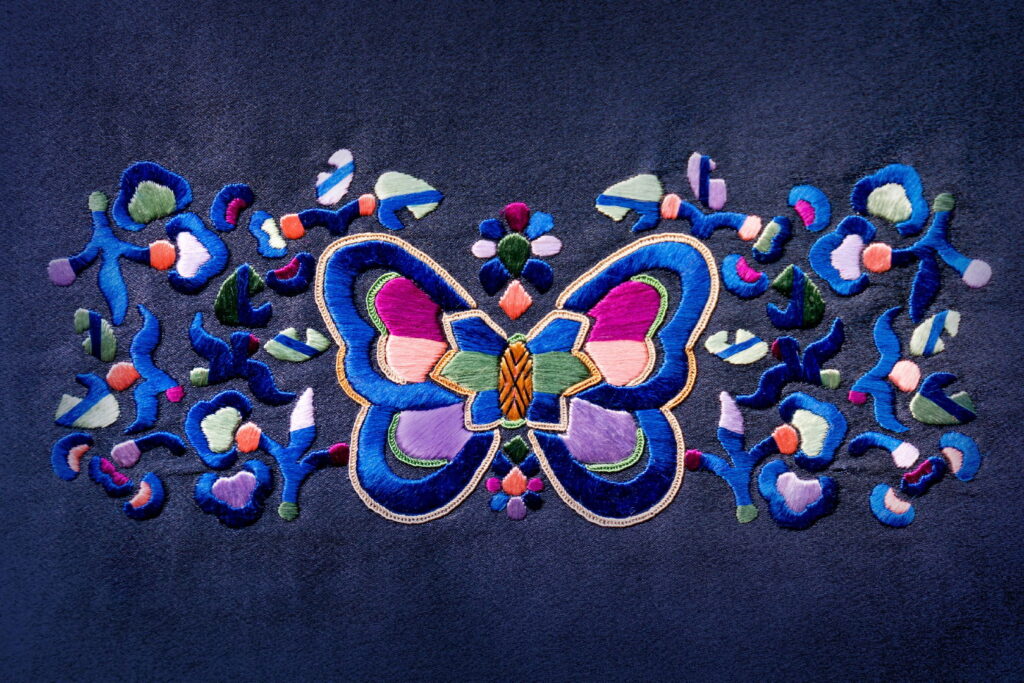 With a mission to combine oriental craftsmanship with the contemporary fashion that the brand is synonymous with, De Beers invites renowned Chinese embroidery master Miao Liu Zhenghua with 30 women embroiderers local villages to co-create a butterfly-themed jewelry pouch. Although the butterfly has been De Beers' signature, the insect is also considered sacred by locals, creating a strong link between the brand and the local culture.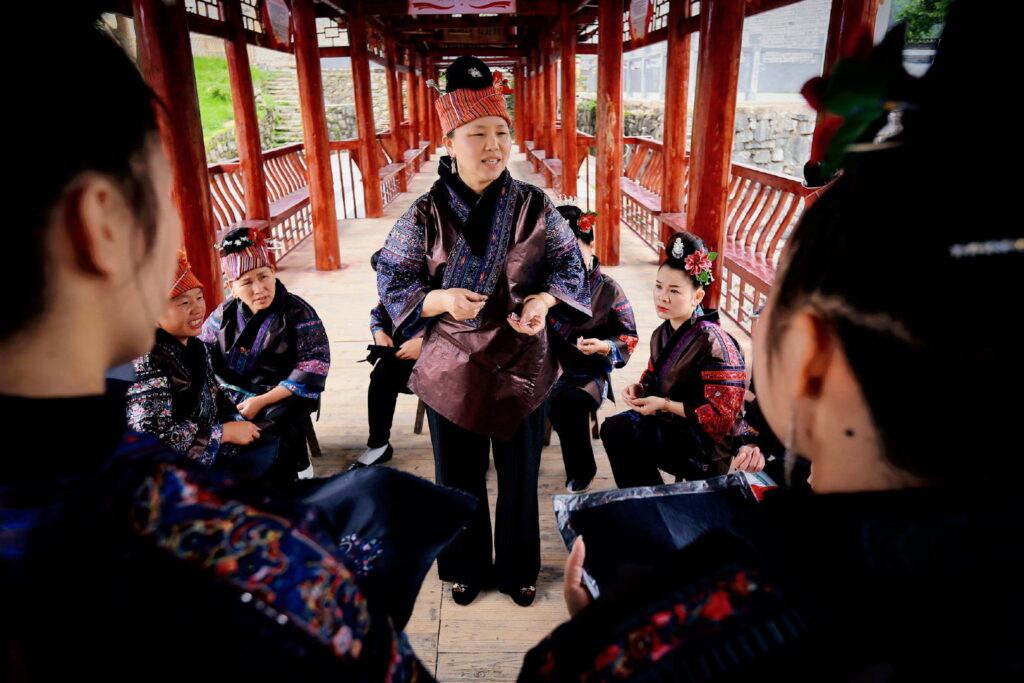 Waiting, the initiative also sheds light on the issue of women's rights in rural areas, which has not received so much attention compared to developed Chinese cities. By placing women embroiderers at the center of this long-term program, De Beers is also bringing training opportunities young local women to help them modernize the traditional technique. Also, the brand will place orders directly with them, create a stable source of income for participants and allow them to be more financially independent while continuing their family responsibilities.
By showing their support for local women, De Beers is able to strengthen the brand's connection with women as a whole, who are also the main consumers of their jewelry products. And through the collaboration, brand value would be enhanced by the embroiderers' individual stories enriching brand narratives and earning brownie points towards its social responsibility.
To further stimulate consumer interest, De Beers is also launching an interactive experience event Miao embroidery, where the public can cut their teeth on this cultural heritage by making a bespoke bag with personalized letters while following the advice of experienced embroidery.
In addition, De Beers has strengthened its advocacy of traditional Chinese culture on social media by leverage the brand's global reputation in luxury and the influence of its brand ambassador in China Cai Xukunwhich has more than 37 million followers on Weibo, China's largest microblogging site.
It is well understood that a universal exhibition is bringing China's Miao embroidery to the world with these ethnic handicrafts which will also make their debut at De Beers' London flagship store on Bond Street.
Join our newsletter