MILWAUKEE — A Wisconsin man has spent most of his retired life volunteering in the Milwaukee community.
For over a decade he took one of his hobbies and turned it into something meaningful. Dave Glenn has been making scarves for the Sojourner Family Peace Center for nearly 20 years.
Just one of her scarves takes about eight to 10 hours to make. Although it can be time consuming, knitting is known to be a slow but peaceful process.
"It takes a long time to do 10,000 stitches and work on something like that for five or six days, that's a long time," said volunteer Dave Glenn.
Knitting is something that Dave Glenn enjoys doing in his spare time. He's been doing it since he was 12.
"It's meditative for me. It gives me something to do that's interesting," Glenn said.
In 2006 Glenn began working at the Sojourner Family Peace Center. It was there that he was first introduced to the work they do with survivors of domestic violence. And with his knitters, he knew he could do something to give back.
"Giving them something that belonged to them that they could take with them was really something special," Glenn said.
For the past 16 years, he has made and donated scarves to the Family Peace Center. The scarves go to victims of domestic violence who often show up with nothing of themselves. But they can walk away with one of her handmade scarves.
"It really helps when I do this that it goes to someone who really needs something and someone whose life could be better because of it and someone who will have a good that they can, hopefully hold on for a long time," says Glenn.
Glenn is a meticulous man who has made a science of his scarf. He has made around 500 so far and aims to bring 1,000 scarves to those in need. This is something that warms the hearts of the employees of the family peace center.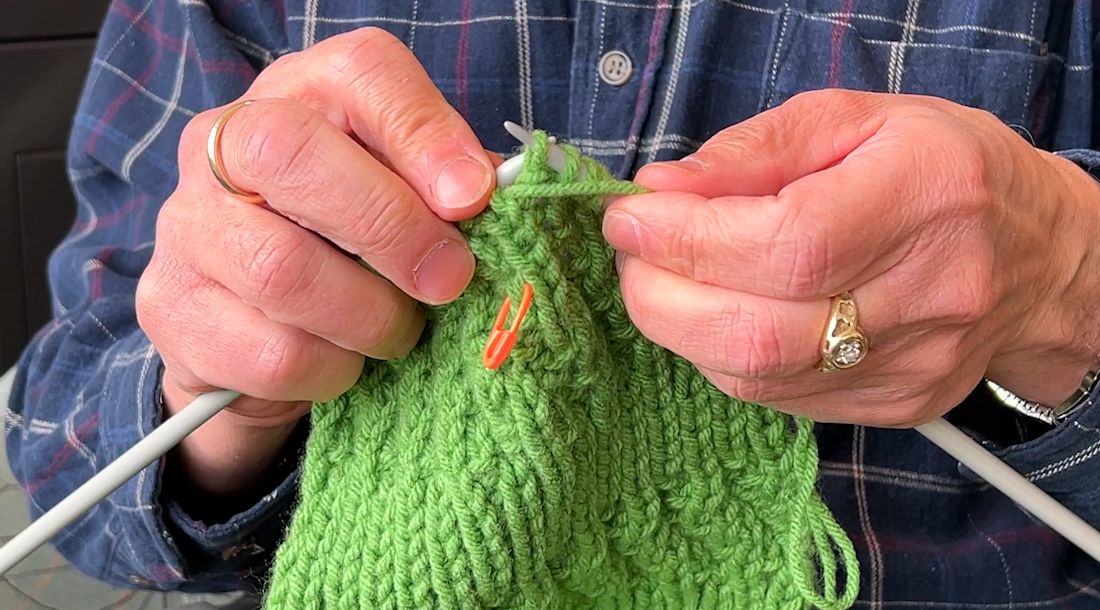 "The number of lives he has impacted and touched by his kindness is incredible. It means a lot, it means a lot. Every year it means a lot to someone new, but if you look at the cumulative effect of his work , it's amazing," said Sojourner Family Peace Center Vice President Cherie Swenson.
Glenn says he comes back year after year knowing the impact a scarf can have.
"That means 500 people got something I did that's pretty cool," Glenn said.
It can provide a beautiful item that not only warms people's necks but also their hearts.