A small town in south Lanarkshire has been given a wonderfully woolly makeover after a crafty group 'bombed' the area for Easter.
Strathaven residents were thrilled when the creations appeared all over town overnight, with balustrades decorated with knitted streamers, crocheted hats draped over bollards and scarves wrapped around trees.
The piece de resistance, a knitted top decorating the local mailbox with bunnies, chicks, daffodils, Easter eggs and carrots, took around 80 hours to make from scratch.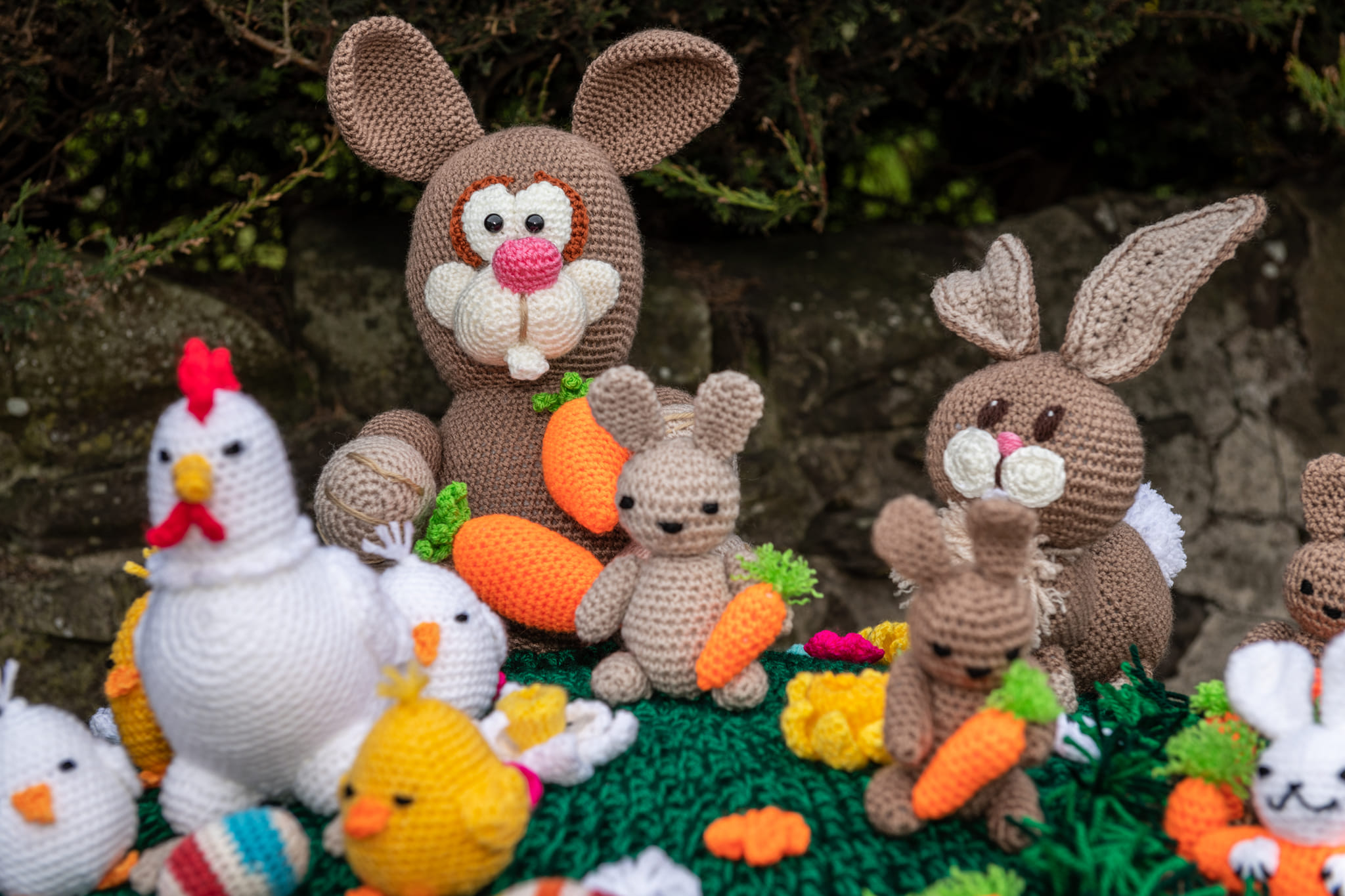 The extravagant artwork was created by the Strathaven Combat Crotchet and Knitting Ninjas group, which regularly throws a storm to decorate the town with handmade items.
The group began bombing the city in 2017 after being inspired by a similar event at the New Lanark Heritage Village, creating pieces for the Strathaven Gala.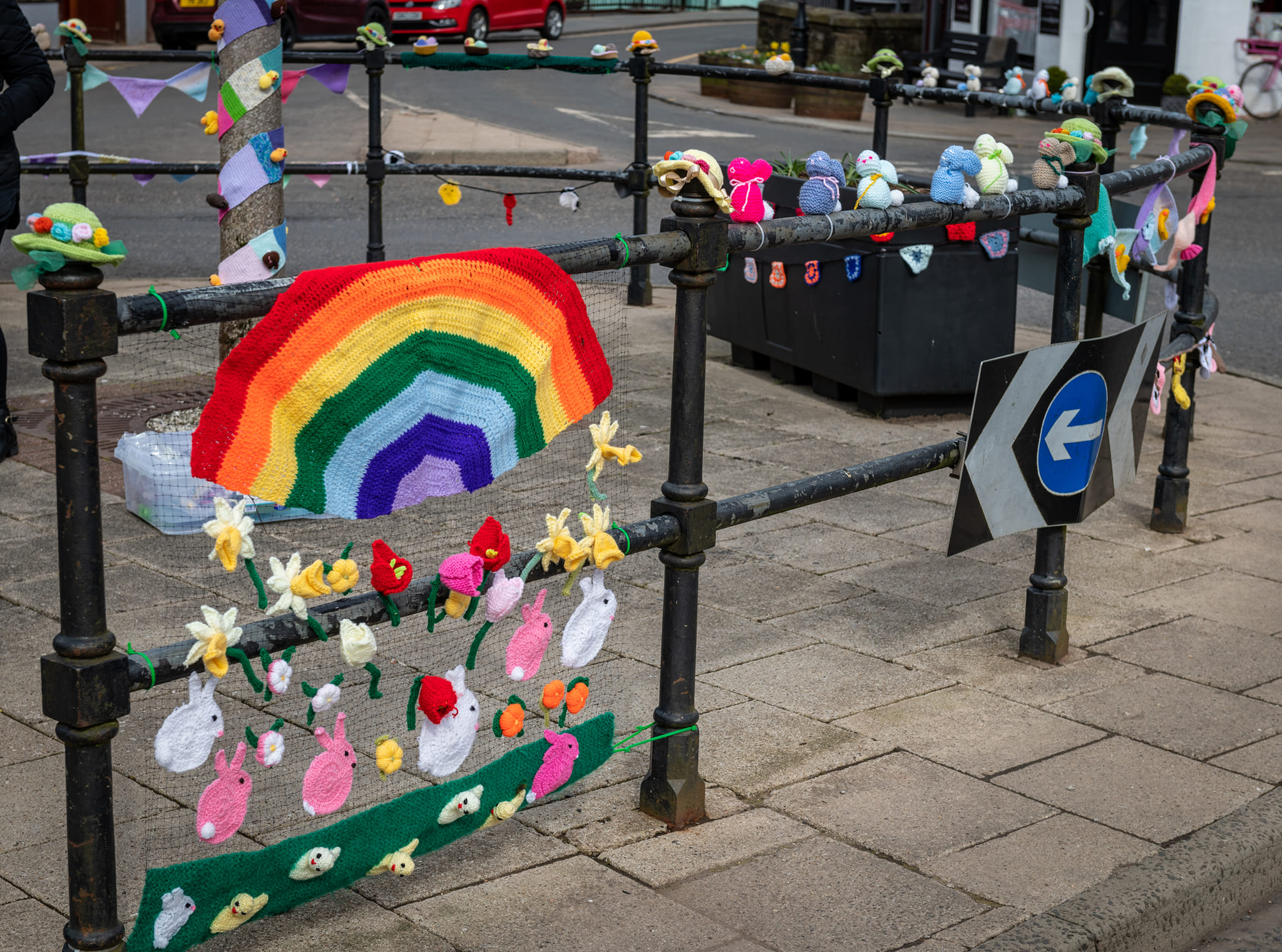 Delighted with the response, the group of Anonymous knitters set to work on a Remembrance Day piece, creating thousands of handcrafted poppies and raising £1,000 for PoppyScotland.
Other projects have involved hiding hand-knitted angels around town at Christmas for people to find to decorate their homes.
Local Linda Mitchell said, "I love that they brighten up Strathaven. They make everyone smile. People stop to take pictures, then start chatting.
Local MP Dr Lisa Cameron added that the group's work was "absolutely fantastic".
Ms W, who is one of the group's founders, told STV News that the knitters will be back later this year to create something to celebrate the Queen's Platinum Jubilee, which coincides with the day of Strathaven Gala.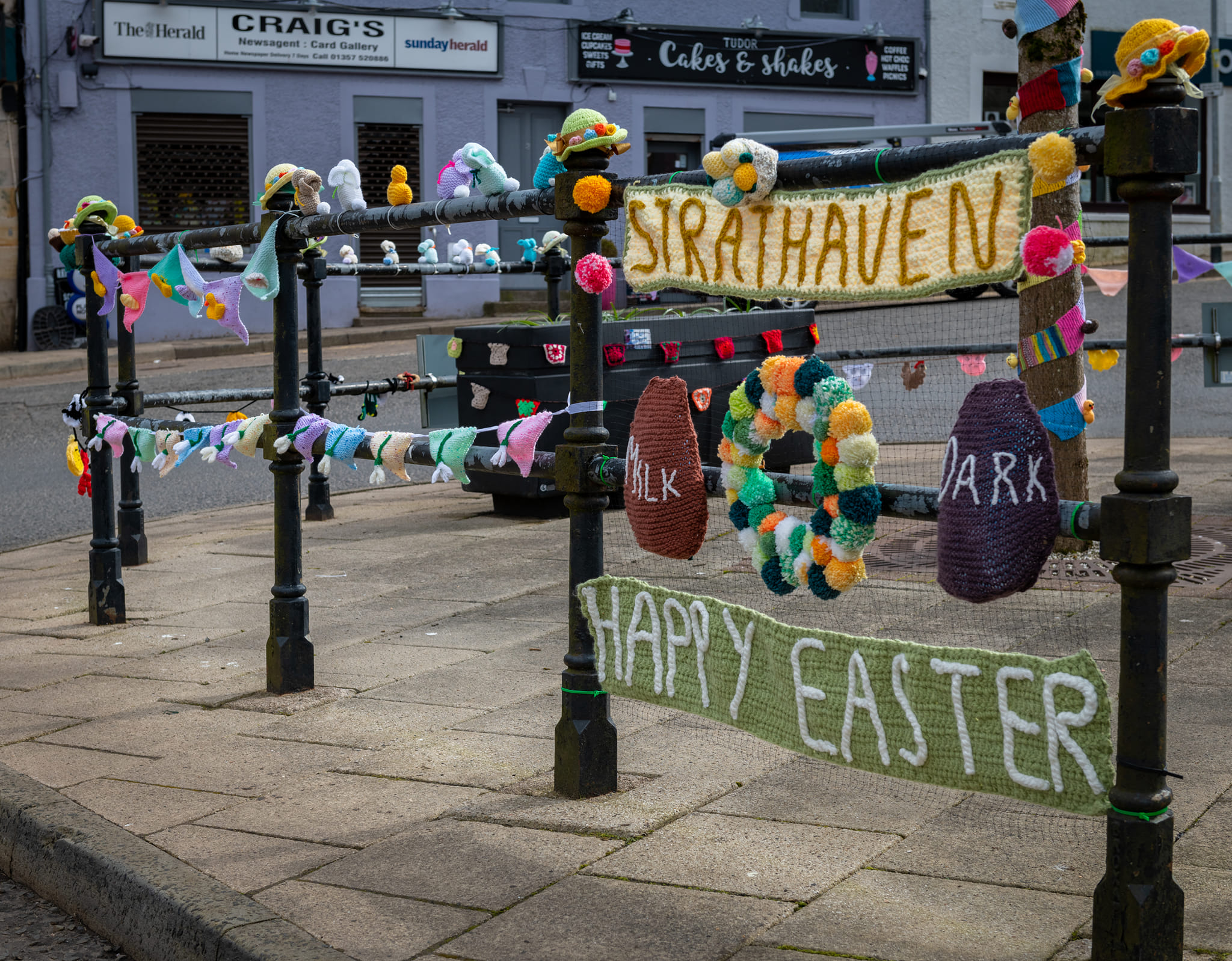 The group also plans to create a tribute to local cat Jinky, who recently passed away and was a popular character in town.